Discover
Meet the Marine Corps, an elite unit that has existed since 1665. Just like the skills of marines, the museum is tough, challenging and varied.
THE WORLD OF MARINES AND MARINES IN THE WORLD
May days 1940

Join the mission

Major Maas tells

Go up on the roof
This can be seen
HEROES
Courage, policy and loyalty. People who put aside their self-interest to help others are often called heroes. Alexander the Great, Hanny Schaft, Achilles, Spiderman, healthcare workers and André Hazes Sr. are often called heroes.
But what exactly is a hero? What criteria must someone meet to be allowed to bear the honorary title of 'hero'? In the Heroes exhibition, possible contenders for the title of hero are measured against the yardstick of courage, policy and loyalty.
More exhibitions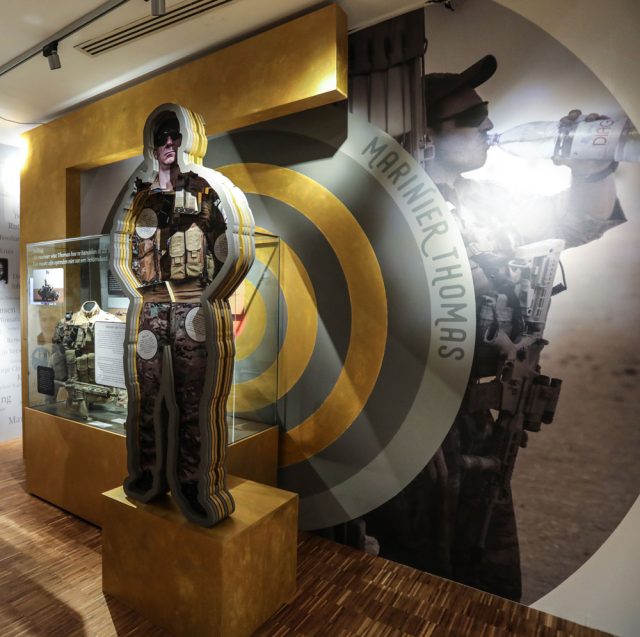 This is there to do
EXPERIENCE: MARINES ON
MISSION
Want to be a marine yourself? It is possible in our renewed adventurous experience Marines on Mission. Experience for yourself in a team what is involved during a marine mission. Will you and your team manage to complete the mission safely?
More information