Groups and
guided tours
Planning to book a guided tour of the museum with a group as part of a staff outing or a family visit? Our tour guides will be happy to give you the full low-down on the history of the Marine Corps.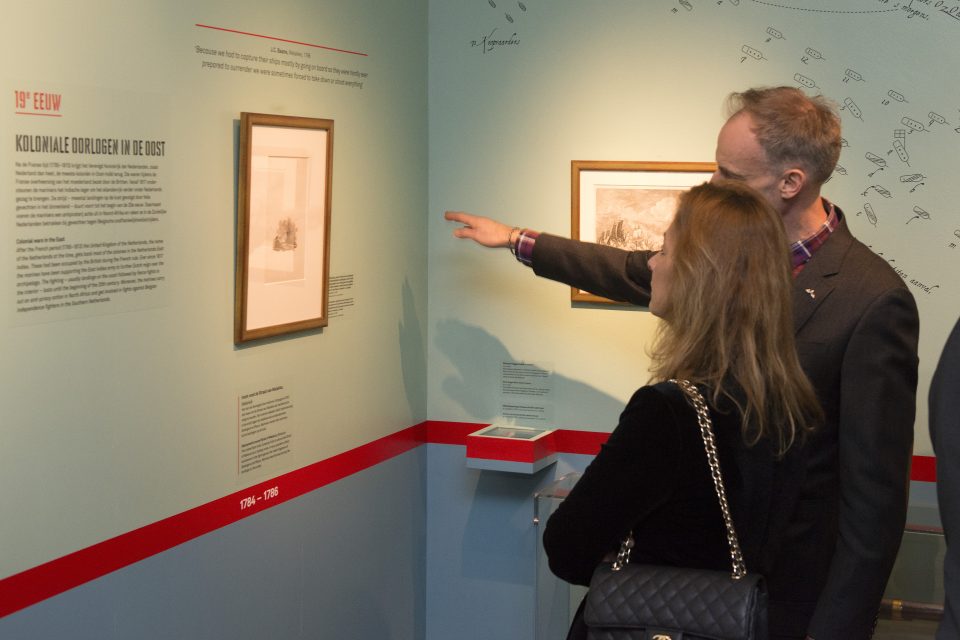 GROUPS AND GUIDED TOURS
We have a band of passionate and extremely expert tour guides who are on hand to give you the nitty-gritty of the history of the Marine Corps. We provide guided tours that are tailored to suit any group.
To enable us to make planning arrangements, we would ask you to please book at least two weeks in advance. If you have any specific wishes, please let us know at the time of your booking.
GROUP RATES
Groups starting from 10 people: € 7.50 p.p.
Children's groups starting from 10 children: € 2.50 p.p.
Guided tour: € 75 (maximum of 20 participants)
Book a tour for more than ten people? Please contact us by e-mail or telephone at 010-4129600.