Become a volunteer
Do you have an affinity with the Marine Corps and our museum? And do you think it would be fun to guide visitors? Then you are who we are looking for!
A good
visitor experience
As a volunteer of the Mariniersmuseum you contribute to the ultimate visitor experience. This is how you receive, inform, guide your visitors and familiarize them with the museum. The Mariniersmuseum is known as the 'toughest outing in Rotterdam'. With the help of objects and stories, visitors are encouraged to put themselves in the shoes of the marines. This way you will find out what kind of brave daredevils they are and why they are also known as sea soldiers.
The museum
The museum has about 21,000 visitors annually. The permanent staff consists of seven people and you will join an enthusiastic team of about 25 volunteers. After a period of training, there are a number of options to get started as a volunteer. You can specialize as:
Host or hostess;

Tour guide;

Workshop facilitator;

Events supervisor;

Or promotion employee.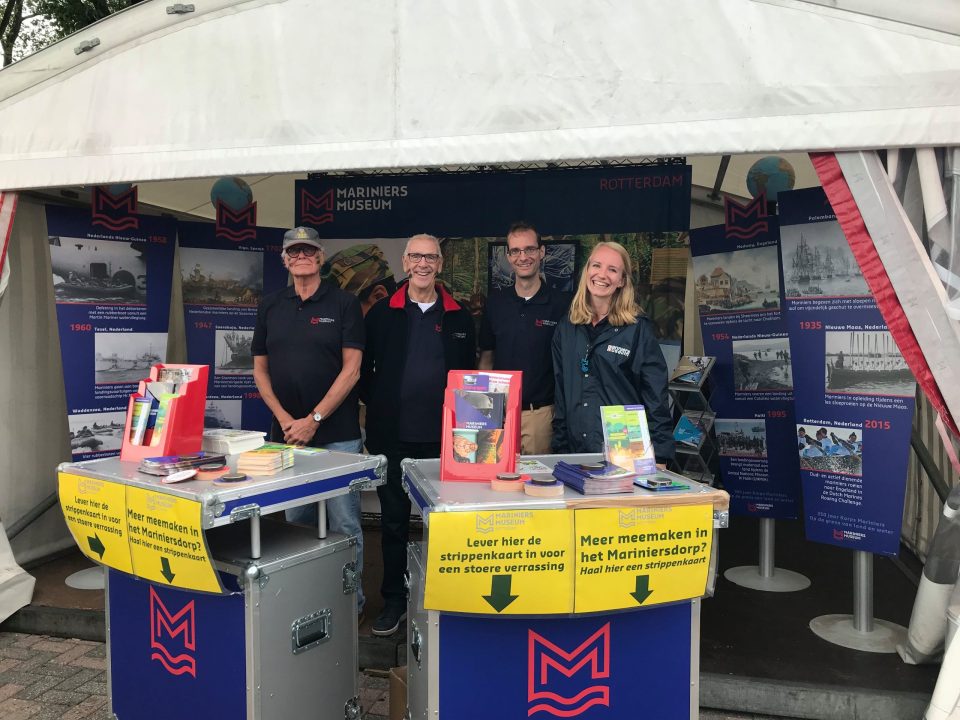 What do you bring?
You are hospitable and communicating is second nature to you;

You are flexible, weekdays and weekends;

You master the Dutch language well in word;

You have an affinity with the museum world;

You are willing to learn a thing or two about the Marines and the Museum;

You are prepared to become an emergency response officer.
What do we offer?
In addition to a pleasant working environment in one of the toughest museums in Rotterdam, you will receive a volunteer allowance of 25 euros per day worked, up to a maximum of 180 euros per month (maximum 1800 euros per year).
The working hours are in consultation, the museum is open from Tuesday to Sunday from 9.30 am to 5 pm.
Interested?
Fill in the form below and we will contact you as soon as possible.
Volunteer registration form