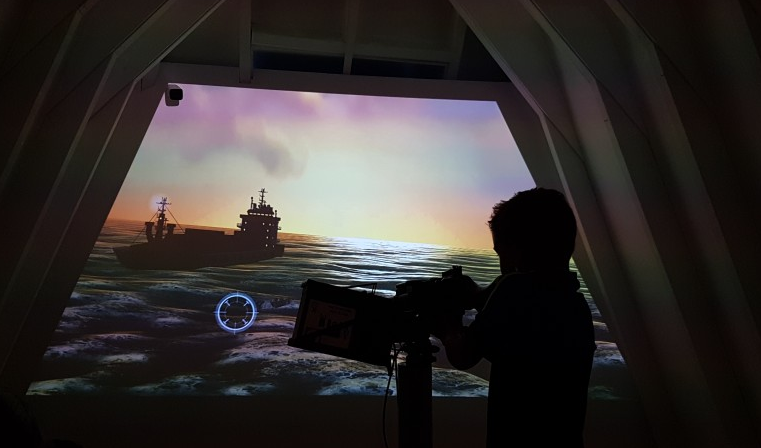 'FIRE!' - SHOOTING GAME
For this game, your mission is to prevent a ship from being hijacked by pirates. How do you make sure the vessel is returned into safe hands?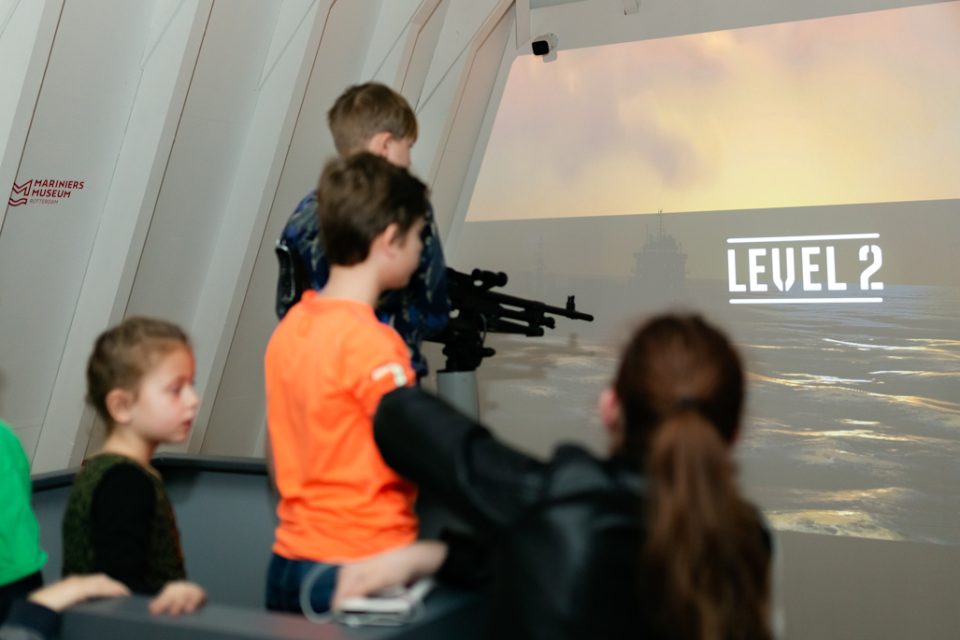 Save the ship
STOP

THE PIRATES

Get a sense of what life on board of a navy ship is like in this true-to-life shooting game. You will be firing a real machine gun from the stern of a moving navy ship. Your job is to chase the pirates in their small boat away from the large vessel they are planning to seize.

Super exciting, but make sure you do not actually hit the pirates themselves! Where Marines use force on people, they only do so as the very last resort to impose security. Did you hit a pirate? It's game over!

The recommended age for this game is 8+.