Old Port
Just around the corner from the Marines Museum is the Old Port, a piece of historical Rotterdam which thankfully managed to survive the Rotterdam Blitz in 1940 unscathed.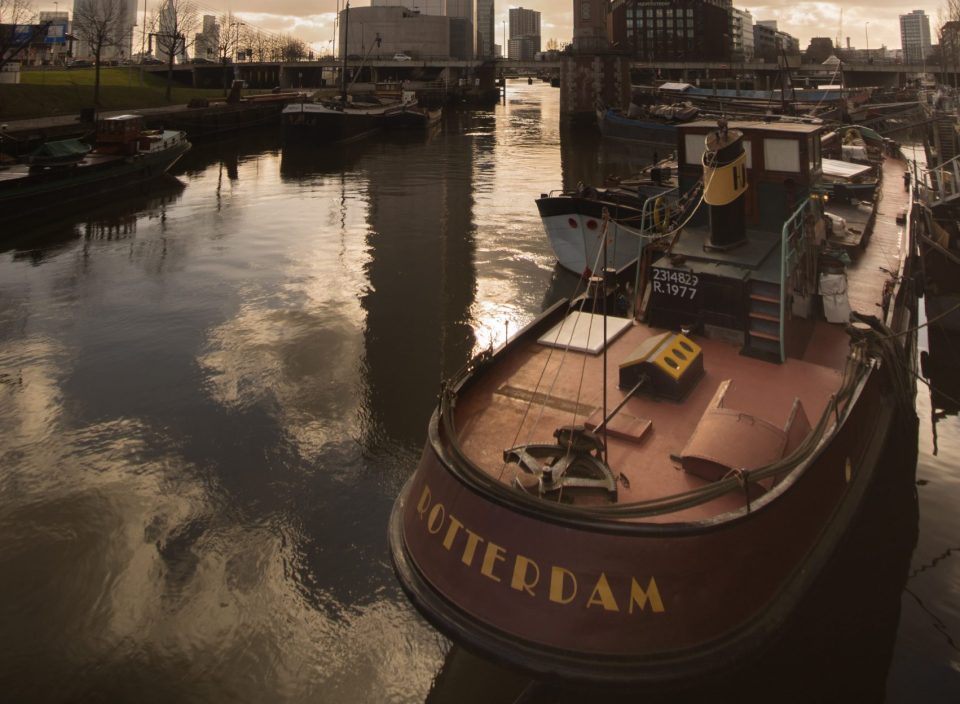 FRIENDLY AND CHARACTERFUL
The Old Port is a friendly clubbing district where visitors will find plenty of cafés and restaurants with water-side terraces. A wonderful, lively place to go out for a meal and a drink after you have completed your visit to the museum! Grab yourself a table on a terrace or enjoy a walk along the special historical ships moored at the quayside.
Also situated at the Old Port is the Koningspoort (King's Gate) slipway which is now run as occasional part of the museum.