TICKET PRICES
Tickets for the Marines Museum are available online.
Tickets
Prices
Adults € 11.00
Children from 4 up to and including 12 years of age € 8.00
(free for under children under the age of 4)
Students € 6.50
COM members € 5.00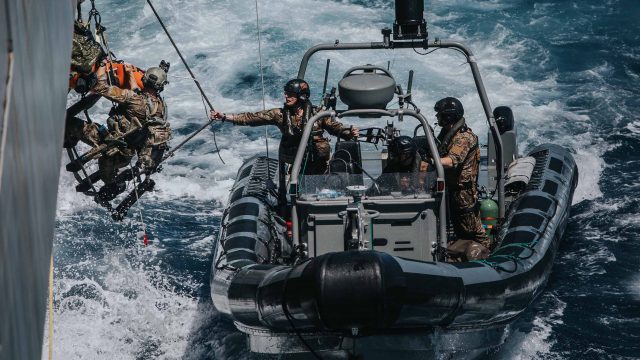 Free admission
Admission to the museum is free for holders of the passes listed below. Please note you will be required to present a valid physical pass/card. Photocopies or digital pictures are not accepted.
Museumkaart
Rotterdampas
Veteranenpas/Defensiepas
Militaire Oorlogs- en Dienstslachtofferspas (MOD)
Vrienden van het Mariniersmuseum
Vrienden van het Royal Marines Museum
ICOM-kaart
Vrienden Loterij vip-Kaart
GROUP RATES
Family Ticket 2 adults en max. 3 children € 37.50
Groups starting from 10 people € 8.00 p.p.
Children's groups starting from 10 children € 3.50 p.p.
Guided tour € 75
For guided tours, the maximum group size is 10 adults. Please book at least two weeks ahead of time at info@mariniersmuseum.nl.