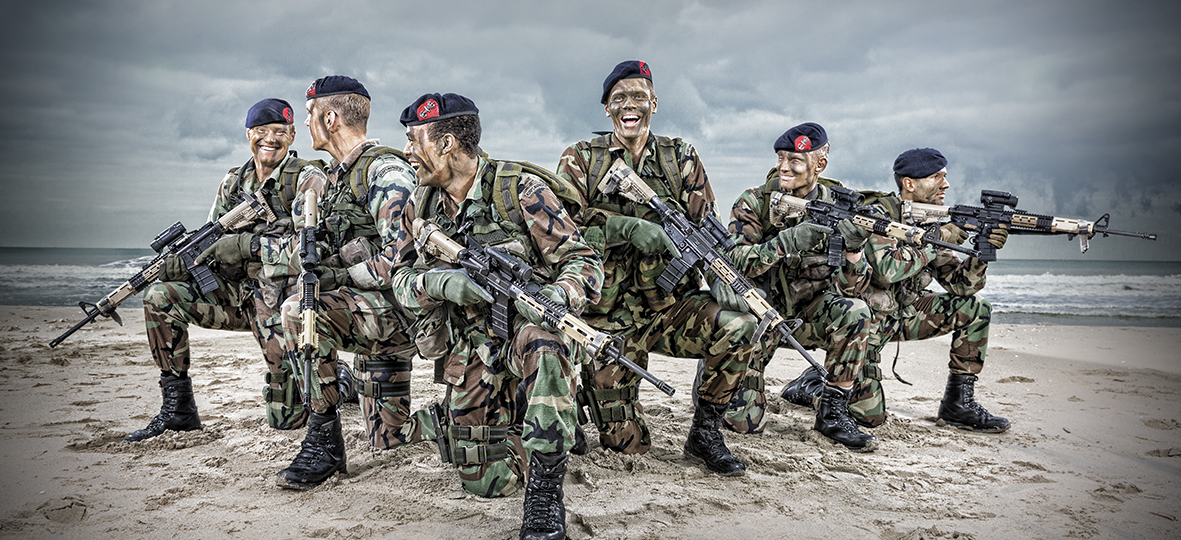 Opening from April 21st
NETHERLANDS MARINES
To defend Holland's national interests across the globe has been the remit of the Marine Corps for centuries. By way of various actions current and previous, the Netherlands Marines exhibition shows why the Corps' motto 'Qua Patet Orbis' (As far as the world reaches) continues to typify the Corps to this very day.
HISTORY OF
THE MARINES
The Marine Corps was founded by Johan de Witt and Michiel de Ruyter on 10 December 1665. Netherlands Marines tells you more about the history of the marines, from the time the Corps was founded all the way up to the Cold War. In doing so, we also enable you to experience the life and work of an actual marine.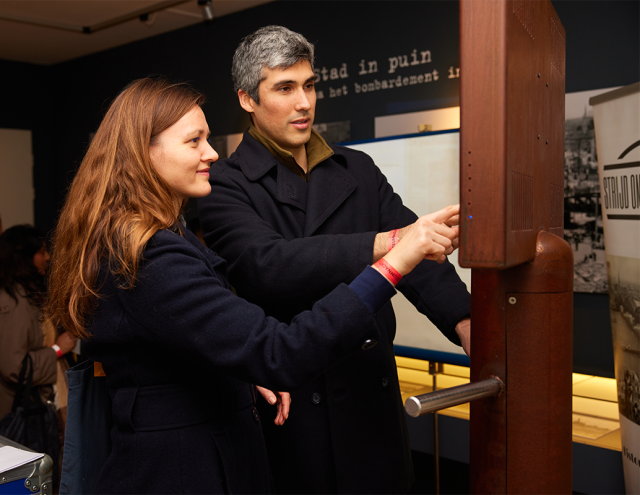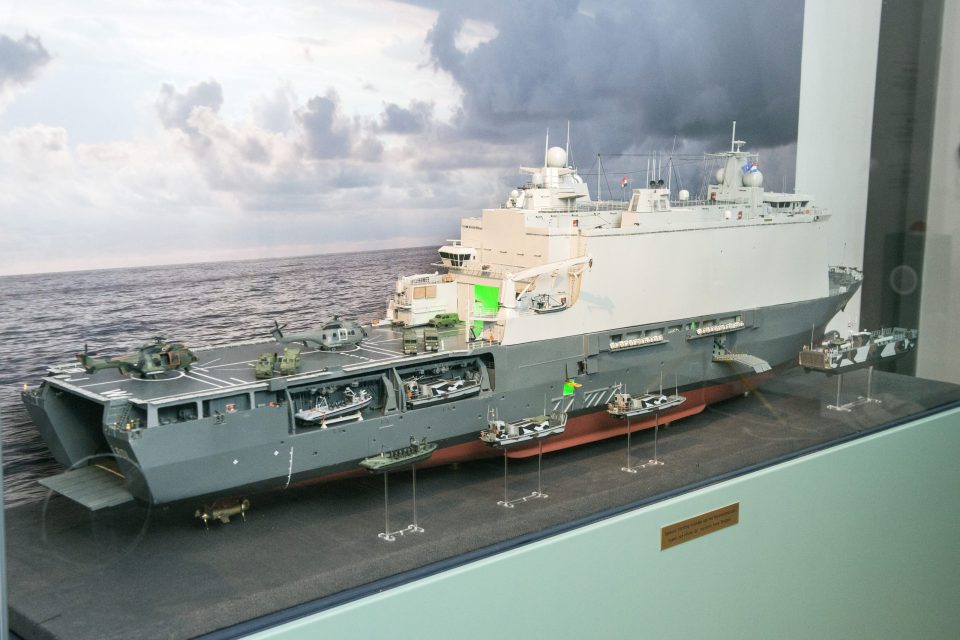 SPECIAL PIECES
Alongside this highly detailed model of the amphibious warfare ship HNLMS Johan de Witt, various special exhibits, including loans from the Rijksmuseum have found their way to the museum. These include an original hat from 1817 as worn by a so-called 'hoedjesman' (literally a 'hat man', i.e. a naval infantryman wearing this particular type of headgear, with the hat referred to in English as a topper) and a sabre which was used on board of the gun boat commanded by Van Speijk.