Rotterdam from the water
From the Marines Museum you get a magnificent view of the Nieuwe Maas. But the other way around is just as worth your while.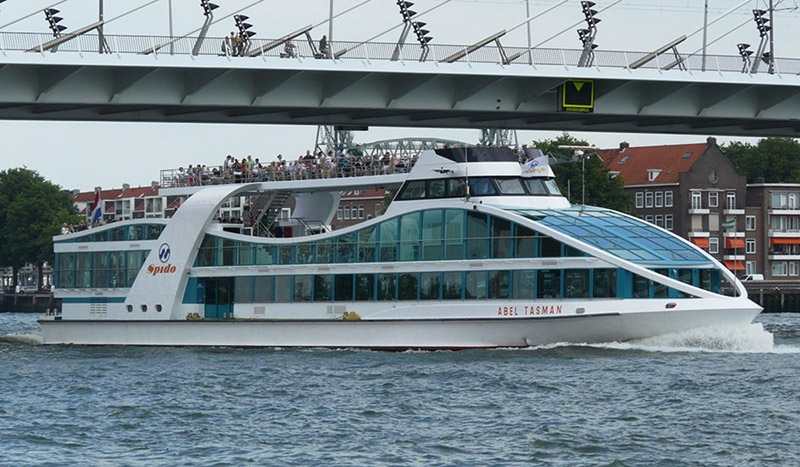 WELCOME ABOARD
Seeing Rotterdam from the water after you have completed your visit to the museum is a great idea. So why not make your way to Spido for a boat trip around the port or hitch a ride on a Waterbus.
Both the Waterbus and the port tours depart at the Erasmus Bridge, which is just under fifteen minutes on foot from the museum.
Spido runs boat trips, full-day boat excursions and themed cruises throughout the year. In amongst other sights, the port boat trip takes in Hotel New York, the Euromast observation tower and the SS Rotterdam.
Line 18 of the Waterbus heads out to Katendrecht (which includes the SS Rotterdam), the Lloyd quarter (close to the Euromast) and Heijplaat-RDM Rotterdam which is home to the port quarter.
If a more audacious waterborne challenge tickles your fancy, book yourself an RIB Adventure & Powerboat. Climbing on board of an RIB/powerboat sees you embark on a unique adventure out on the water in and around Rotterdam. You can board just outside the Marines Museum. Click here for full details.