Markthal (MARKET HALL)
Within spitting distance from the Marines Museum is the iconic Markthal (Market Hall) building.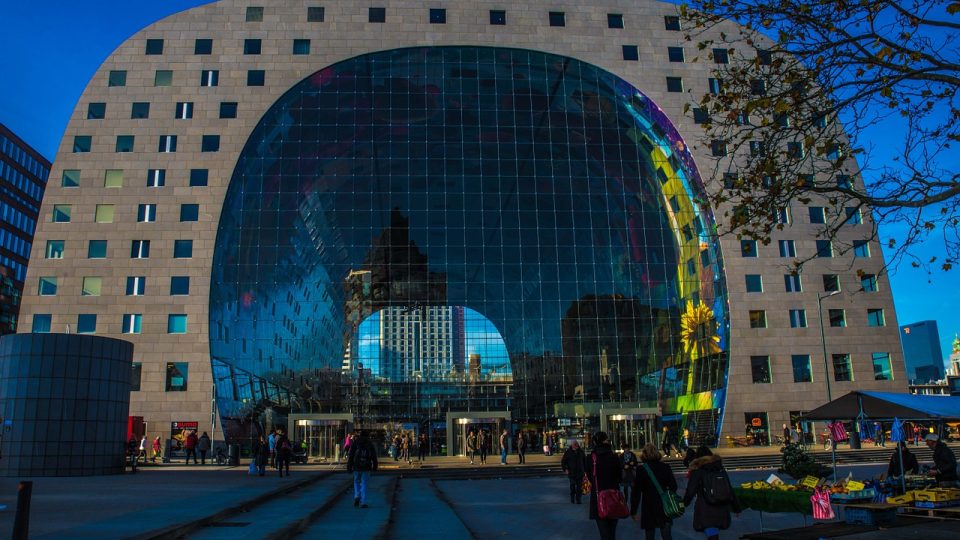 'must-see'
An indoor food market that is home to some 100 fresh food units, around 15 food shops and various restaurants, plus an underground supermarket and car park underneath. Plenty of eateries to choose from to grab a meal or a drink before or after your visit to the museum. Just the building itself is a real Rotterdam must-see! Walking around the market stalls and looking up, you will notice the Hoorn des Overvloeds (Horn of Plenty) work of art by Arno Coenen and Iris Roskam.
In addition, the Market Hall is home to De Tijdtrap (The Time Staircase): an archeological exhibition with free admission, displaying archaeological finds from medieval Rotterdam that were dug up during the construction work.