ERASMUSBRUG (ERASMUS BRIDGE)
The Erasmus Bridge – all 800 metres of it – is the landmark of the City of Rotterdam and just a 10-minute walk from the Marines Museum.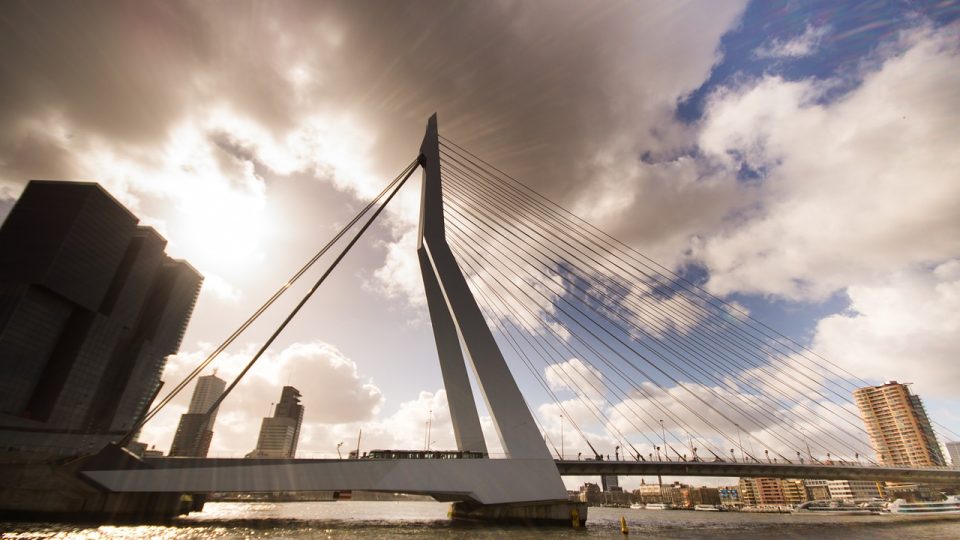 'De zwaan' (The Swan)
Alongside the Willems Bridge, the Erasmus Bridge was the second bridge across the Nieuwe Maas, connecting the northern and the southern part of the city.
The famous cable-stayed bridge was designed by Ben van Berkel and has a steel pylon that is 139 metres in height. The shape earned the bridge its nickname The Swan. Walking or cycling down the Erasmus Bridge gives visitors a lovely view of the Rotterdam skyline.