KUBUSWONINGEN (CUBE HOUSES)
Located mid-way between the Marines Museum and the Market Hall, a mere 2-minute walk away, are the renowned Rotterdam Cube Houses, right next to Blaak railway station.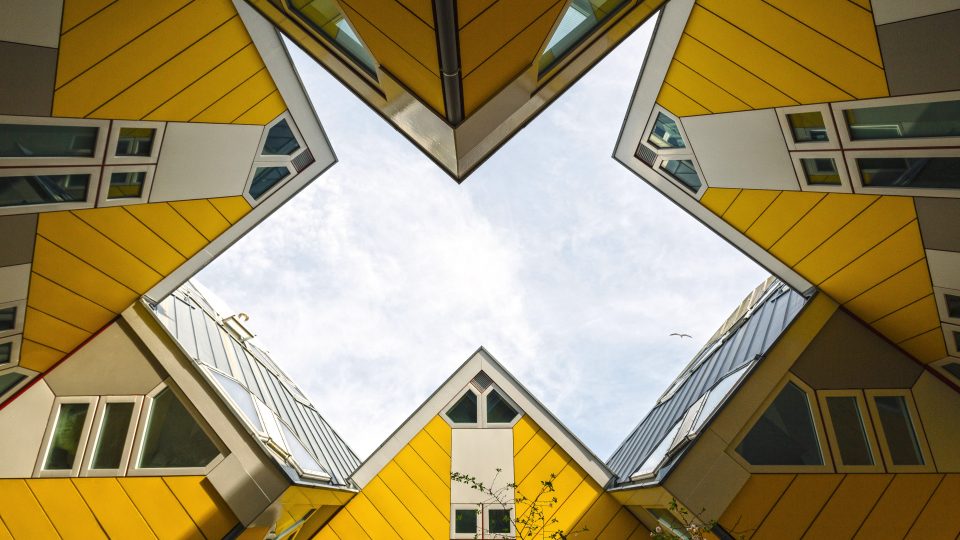 SPENDING THE NIGHT AT AN
eyecatcher

?

The dwellings take on the shape of canted cubes that rest on piles. They were built between 1982 and 1984 to a design by Piet Blom.

As true works of art, they have since gone on to become the city's premier landmarks. One of the dwellings, the Kijk-Kubus (Show Cube) serves as a public museum. In fact, one of the cube houses has even been accoutred as a mini hotel where guests can spend the night!