City Walks
If you would still like to find out more about the marines after you have completed the Marines Museum, go out for a city walk.
Start your city walk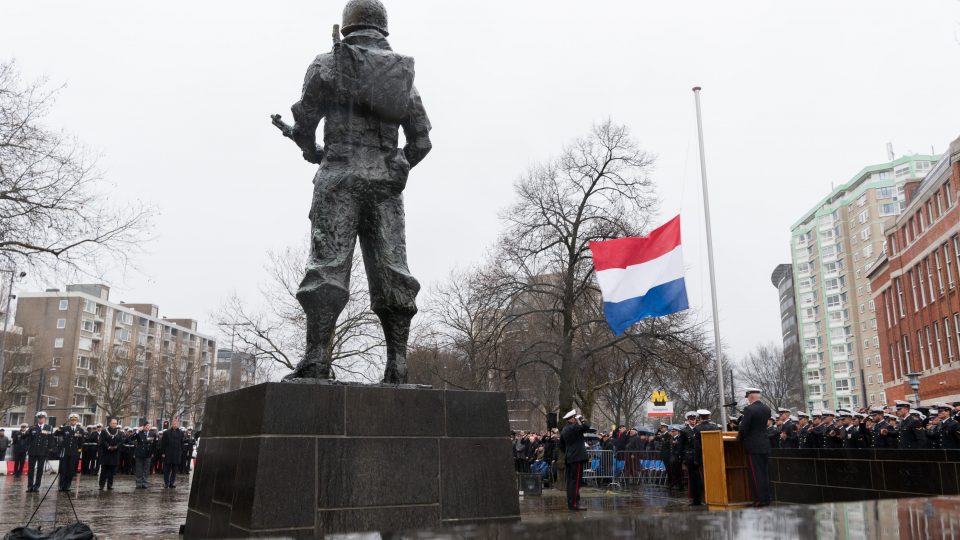 City Walks
Of old, the Marine Corps and the City of Rotterdam have been closely entwined. For one thing, from the museum you get a magnificent view of the Nieuwe Maas river, spanned by the Willemsbrug (Willems Bridge). This is the position from where the marines defended Rotterdam against the German onslaught in early May 1940.
In the Rotterdam, City of Marines audio tour you will discover the traces the marines left in Rotterdam. Through the eyes of the marines, you will come to see the city from a very different angle. This audio tour is available as a free download for you mobile device.
Looking to do a guided tour? In that case, the walking and cycling Strijd om de Maasbruggen (Battle for the Maas Bridges) tour comes warmly recommended.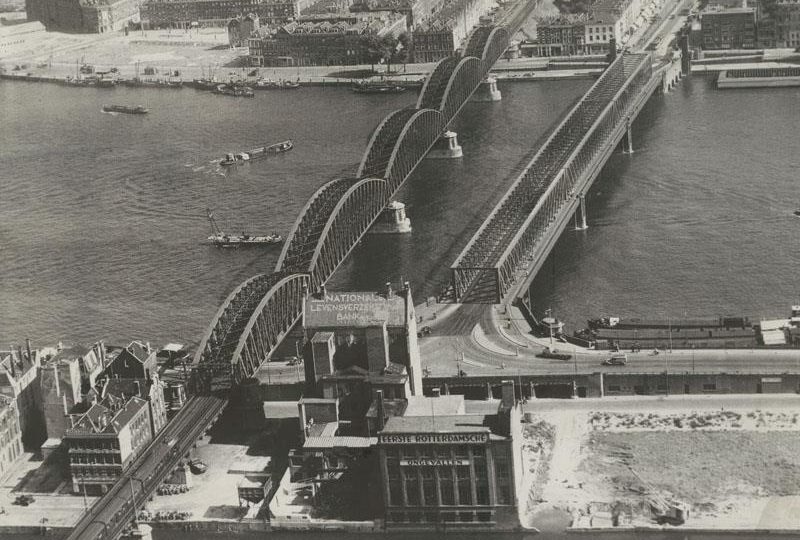 BATTLE FOR THE
MAAS BRIDGES
On Friday 10 May 1940, Germany invaded The Netherlands. In Rotterdam, Waalhaven airfield was bombed, followed by an assault carried out by hundreds of parachutists. Seaplanes landed on the river Maas, with parachutists jumping over Feijenoord to capture and hold the bridges across the Maas. Holding these bridges (Koninginnebrug or Queen's bridge, Willemsburg or Willems Bridge and both railway bridges) was paramount to both parties.
Fierce fighting soon erupted, which saw the marines defend the city against the German assailants. Their firm and steadfast resistance soon prompted the Germans to nickname the marines, dressed in dark blue outfits, as 'die schwarzen Teufel': Black Devils.
This battle tour (which can be enjoyed either as a walking or as a cycling tour) will see you visit the main locations of this tumultuous battle and find out more about the events and key players of May 1940. The tour starts at the Old Port and takes around two and a half hours.
Click here for full details.