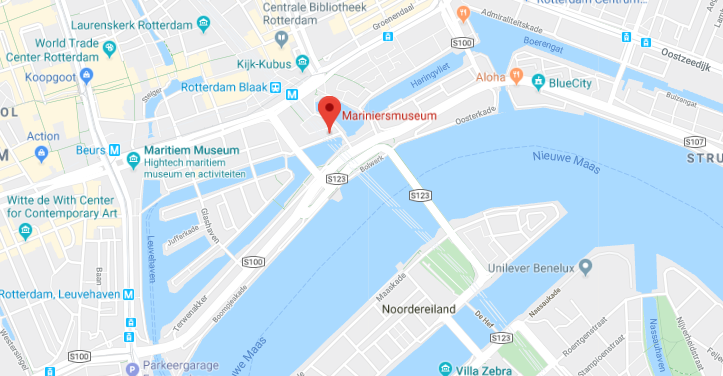 Address
Wijnhaven 7-13
3011 WH Rotterdam
ACCESSIBILITY
The Marines Museum is easily accessible to and offers facilities for the disabled.
All floors are served by a lift. There is a disabled toilet and a wheelchair that is available to be used.
Right in front of the Museum entrance, we have a disabled parking area.
Wheel chair user companions get free admission to the museum.
Assistance and guide dogs are allowed inside.