Tromp Room
At the stately Tromp Room, it is as though time stood still. Authentic objects from our collection lend this space a particularly characterful and ageless appeal. The room will seat up to 20 people for meetings or luncheons.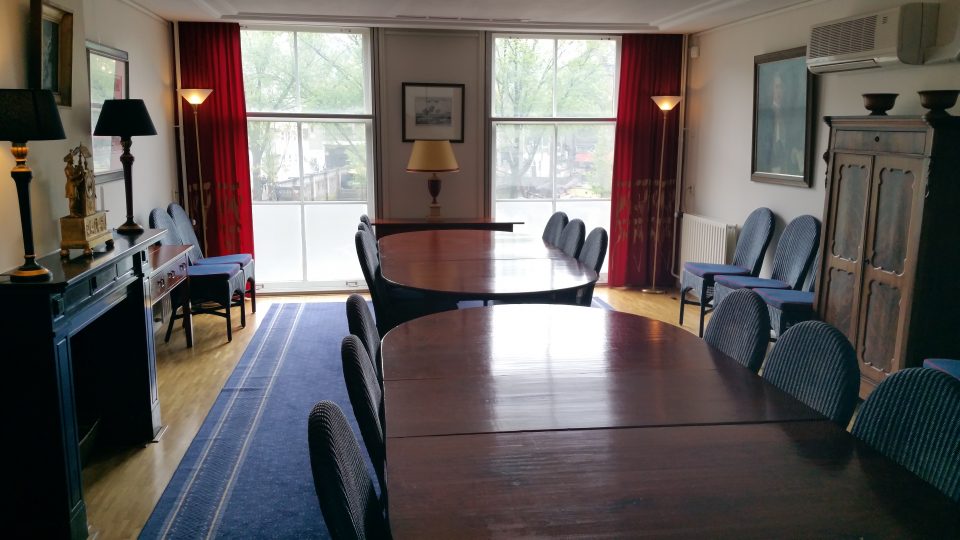 Tromp Room
The gorgeous room looks out onto the historical Old Port. On request, this space can also be rented for an evening opening.
Practical information
Rate: € 100 per part of day.
Part of day morning: from 09.30 to 12.30.
Part of day afternoon: from 13:00 to 16.30.
Part of day evening on request.
SPECIFICS
This conference room is located inside the historical Tromp House just next to the museum. A great opportunity to combine your visit with a tour of the museum, for which the regular (group) rates apply This space is equipped with a projector and projection screen.