Counter-piracy missions in Somalia
This mini exposition gives you a sense of what piracy entails and how marines are committed to counteract these criminal activities.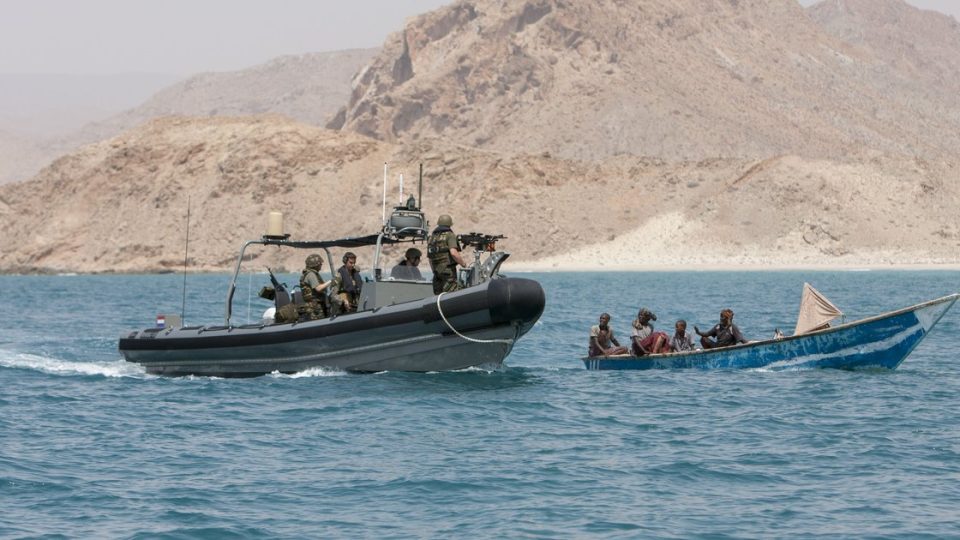 PIRATING
Pirates have constituted a threat to merchant shipping across the globe for centuries. Since 2005, piracy activities off the coast of the East African country of Somalia have been on the increase. Drought, civil wars and a sea depleted by foreign fishermen have pushed the Somalians into extreme poverty. As a way out, many opt to go out pirating. Armed Somali pirates hijack ships and hold the crews hostage, demanding millions in ransom.
To combat these pirating activities, various international military operations have been conducted since 2008, in which the Netherlands Navy continues to join in. The contribution of the marines has been instrumental in this respect. The approach adopted has turned out to be successful, with the seizing of ships now as good as eradicated.
DEPLOYMENT OF Marines
The mere presence of large navy vessels in itself does little to stop the pirating. Pirates have nothing to lose. To effectively put an end to pirating, active interventions are required.
Marines of the Maritime Special Operations Forces (MARSOF) are deployed to stop and search suspected pirate boats using fast interception vessels. They can also free hijacked ships operating from helicopters.
Another form of providing protection is by posting a group of armed marines on board merchant navy ships, known as the Vessel Protection Detachments. These marines join the ship's crew and remain on the vessel on that stretch of the route where pirates are operating, thereby preventing them from being hijacked.
EXPOSITION
The mini exposition tells the story of the pirating in Somalia from both sides by way of a series of items that were impounded. One special object that was seized in one of the counter-piracy missions is a Skiff, which was used by pirates off the Somalian coast. Sat in this little dinghy you get to watch a film on how pirates operate in hijacking ships. The large screen shows an adrenalising boarding by the marines. Needless to say the film also takes a closer look at the equipment worn and used by the marines in this type of actions.